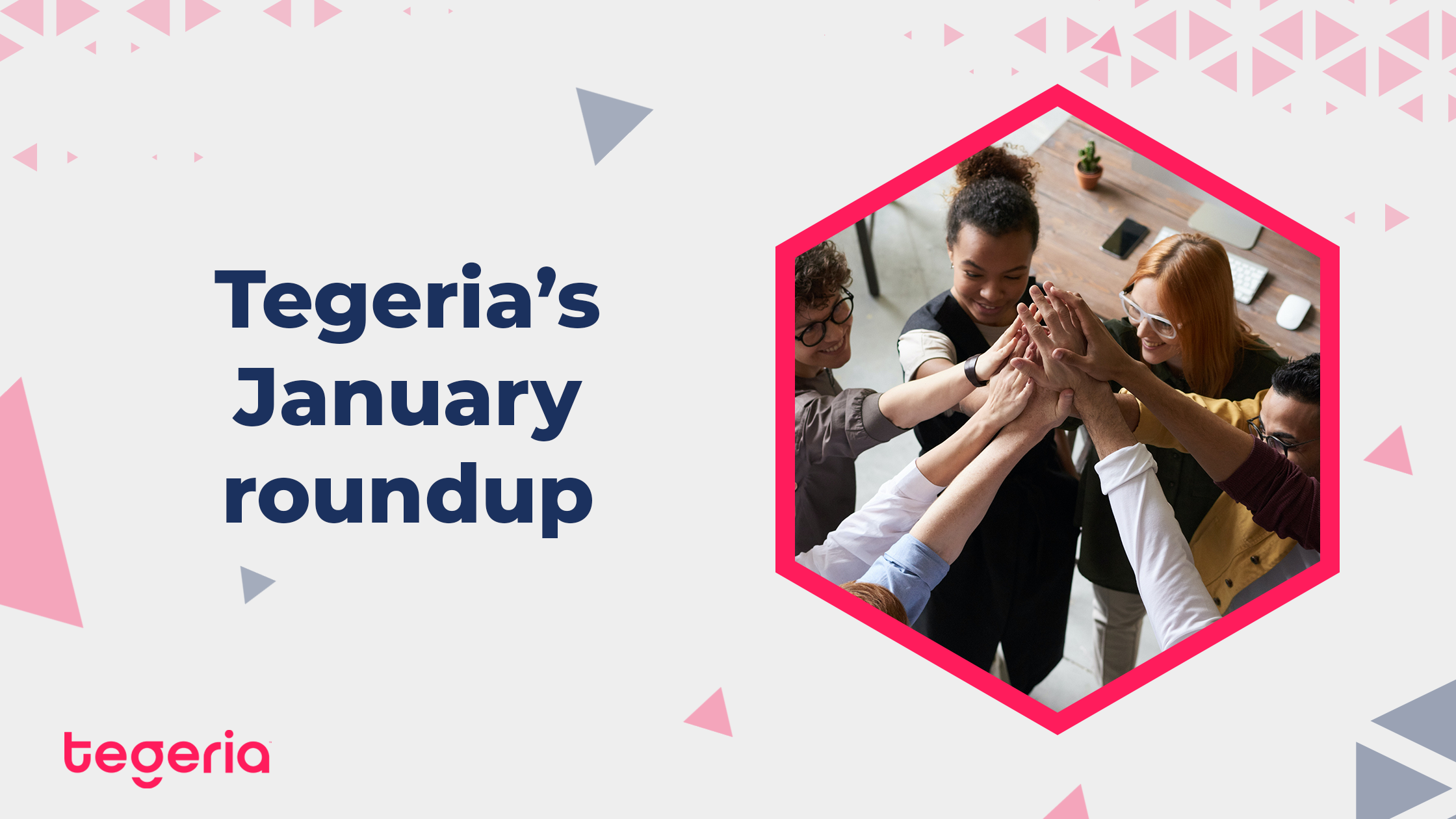 Tegeria attends Davos, supports startups in an accelerator program, and other things that happened during January.
January always feels quite prolonged, yet simultaneously charged with a certain hum, setting the tone for the upcoming year. 
As businesses try to enter on the right foot, with specific targets and goals in mind, there are many standards and expectations to be met.
And that spirit is always present within the Tegeria team. Whilst this month was charged with exciting events and occurrences, we wanted to share some of those milestones with our audience. Here's what we celebrated during January:  
Our CEO Diana Xhumari attended Davos on its 50th anniversary.
Each year, within the heart of Switzerland, business leaders and heads of state give lectures and speak about the most complex topics concerning the world's and our wellbeing.
Welcome to Davos, a conference controversial, exclusive, yet surely thought-provoking. 
This year's theme was "Stakeholders for a Sustainable and Cohesive World,".
Amongst Angela Merkel, Donald Trump and other business leaders, our very own CEO Diana Xhumari, was part of the incredible experience. 
In fact, she wrote an entire article dwelling on Davos' 50th anniversary (with 4IR, the new 4Ps of business and future of work amongst others), which you can check out here. 
Being partners and mentors during Uplift 2020.
Uplift is an early-stage Start-Up accelerator program focused on growing business and increasing valuation.  They aim to support startups from the Balkans region by teaching the art of pitching, intellectual property protection, business modelling and much more.
Besides being part of their network partners and offering our mentorship within the accelerator, we wanted to push the support of these startups a bit further.  
Here's a snippet from our CEO's speech on the Uplift stage that explains how:
"My dear startups, to me you're all winners, the businesses I saw in the last workshop were none close to the one in the selection Bootcamp. You've moved from behind your computers into the open and grown into future entrepreneurs. You understand what it means to start and run a business, even if you're not the best to do it. You're not in a quest to be the next unicorn, you want to solve real problems. And for that, you have to be a people lover so you'll get creative to tackle any issues in between.

For now, we have not one, but two prizes. With everything paid and to be facilitated, two startups will be competing at the Web Summit this November."
Supporting innovation is an emblem within Tegeria's culture, so our augmented enthusiasm makes sense, doesn't it?!
Taleas, our free educational program grows massively.
Speaking of offered mentorship, our very own talent nurturing ecosystem, Taleas, has taken completely new dimensions. But don't take our word for it, here are some laughs exhibiting just that during an open-day event:
With around 60 new applicants, interviews, and challenging forthcoming projects, we can't wait to see where all these brilliant minds will take our 2-year-old initiative. 
The birth of a brand new Documentary produced and written by Tegeria.  
As we launched a pilot on what technology has touched and reshaped within the last decade, we also introduced the birth of a new documentary by Tegeria. 
Creativity and quality content have always been tainted with sponsorships and branded ideas within the media and marketing industry.
What we want to push with this original piece, is authenticity, thought-leadership and a conceptual approach on technology and business. 
Here's a taste of just that: A decade of changes in tech. – By Tegeria.
We hope you all join us in this exciting, yet scary ride!
Tags In