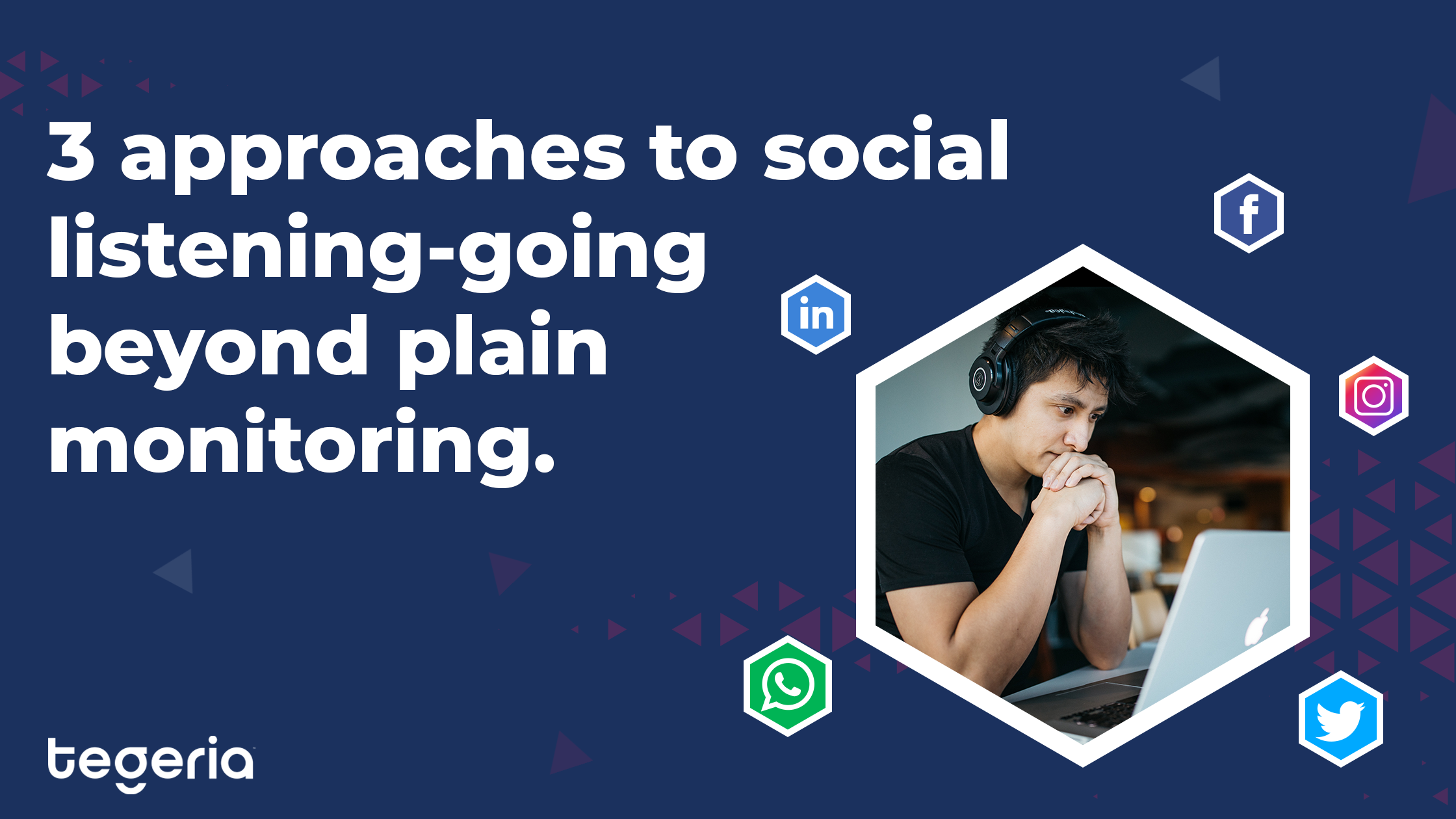 3 approaches to social listening-going beyond plain monitoring.
Harnessing social data and utilising it sensibly, ultimately boils down to a simple concept: Listening.
In everyday life, it is a manner that truly helps us understand one another, be more empathetic, and have a better engagement with the other partakers in a conversation.
But what does it mean in the digital space?
Social media listening refers to analysing the conversations and trends happening around your brand, and the industry as a whole. By using those insights you can make better marketing decisions.
It answers the why, where and how those conversations are happening, thus capturing what people think, not just when they're tagging or mentioning your brand.
Social media users grew by 202 million between April 2018 and April 2019.
All those opportunities, it would be a shame to not seize them.
So you set up your monitoring platform, that word/tag cloud, you are overseeing your most active users, and heat mapping social media events. What value does all of it add? Can you take any actions based on those numbers?
That's where listening to your audience actually comes into place; When all the gathered insights are used to make better decisions for your customers.
Here are three approaches that push you to listen proactively:
Comparing your customers on social platforms vs other channels.
You get various facades of how they are engaging with your products and overall brand. If they demonstrate a positive attitude in real life purchases but dismiss your general social presence, that shows a lot about the way you are managing/creating the content being posted.
The same goes vice-versa.
A negative response on social media can offer you information on how your employees are handling clients. Do you need a shift in your customer experience strategy as a company?
Loyalty should get rewarded.
You can now show devoted consumers appreciation. Through an implemented rewarding system, you can pamper and make them feel special. 
Play with your gathered data from social media and figure out which of your clients are being more active and vocal towards your brand. 
By further nurturing those relationships you can consumers them into avid spokespeople for your products. 
75% of consumers expect a consistent experience wherever they engage (e.g., website, social media, mobile, in person) 
Prevent Catastrophes.
Before social listening tools, even the largest of corporations couldn't prevent the fury of a dissatisfied customer online, or any other drama and controversy coming along with it.
By being proactive and getting to knowing your audience better, the accidents can be caught at the right moment, restrained, and causing little to no damage.
Overall, through social listening, you can create future campaigns, improve content strategy, outdo your competition, and build more impactful partnerships with consumers.
So what is stopping you from listening at a clear volume? Reach out to Tegeria for a simple solution.
Tags In