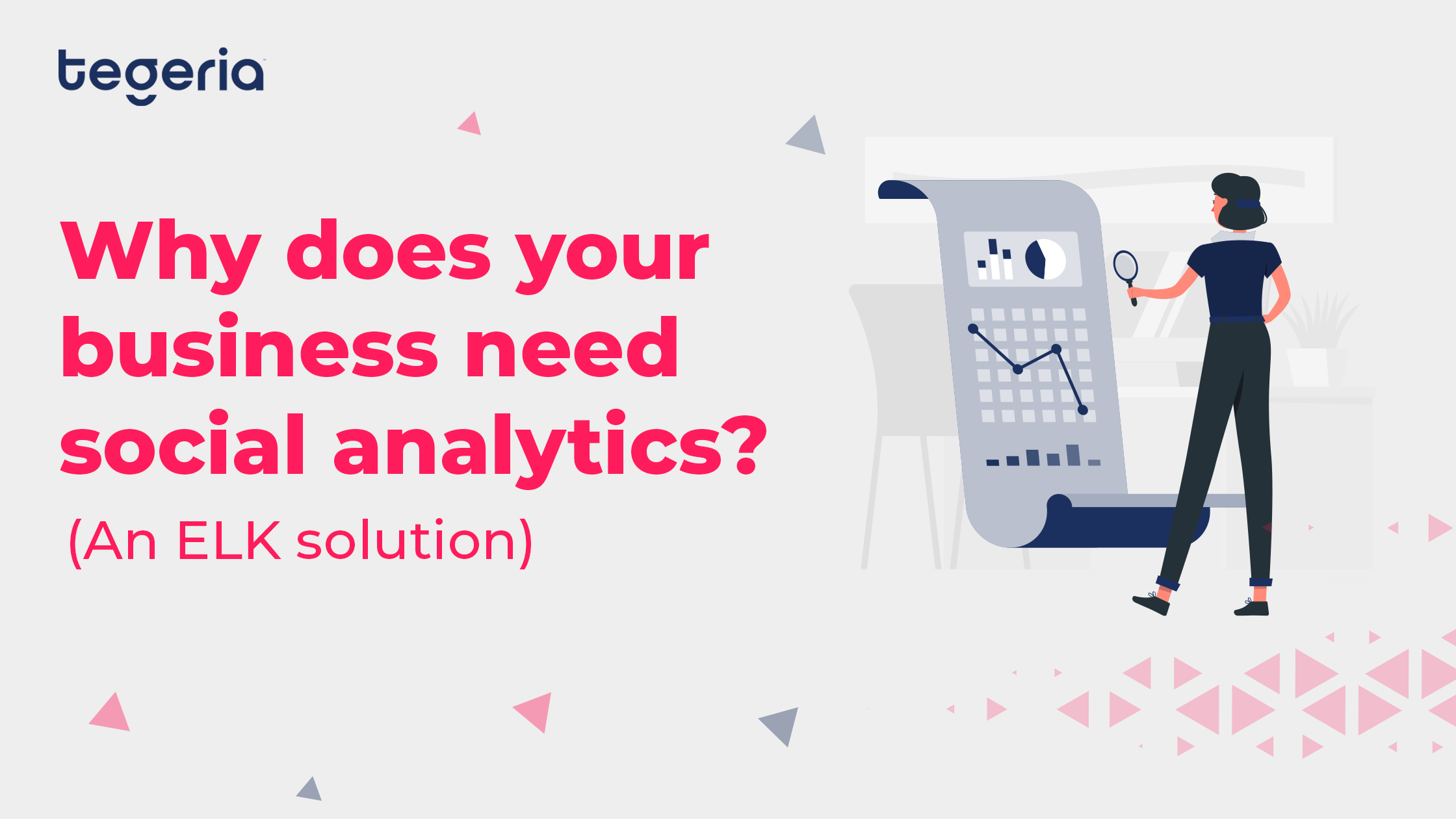 Case Study: Why does your business need social analytics? (An ELK solution)
In modern business operations, the growing value of insights has put a priority on the collection and analysis of relevant data. 
Even seemingly mundane information is potentially-valuable if you can learn to discover the messages buried in it.
On average, people have 5.54 social media accounts.
and
There are 3.397 billion active social media users.
Well, theoretically, 3.397 billion accounts that could turn into customers and advocates of your brand. If you engage with them properly, that is.
Practising data-driven thinking based on your presence on social media platforms can become simple with the right analytical service. 
What we wanted to achieve in regards to social analytics:
Easily monitor our consumers' various channels. 

Gain insights based on customer behaviour. 

Implement data-driven thinking in our decision-making. 

Create better marketing strategies based on real-time information. 
ELK- The implemented solution.
The open-source Elastic Stack (ELK) is composed of three projects: Elasticsearch, Logstash, and Kibana. These products combine to provide an all in one platform for data storage, retrieval, sorting and analysis. 
Why did we implement ELK?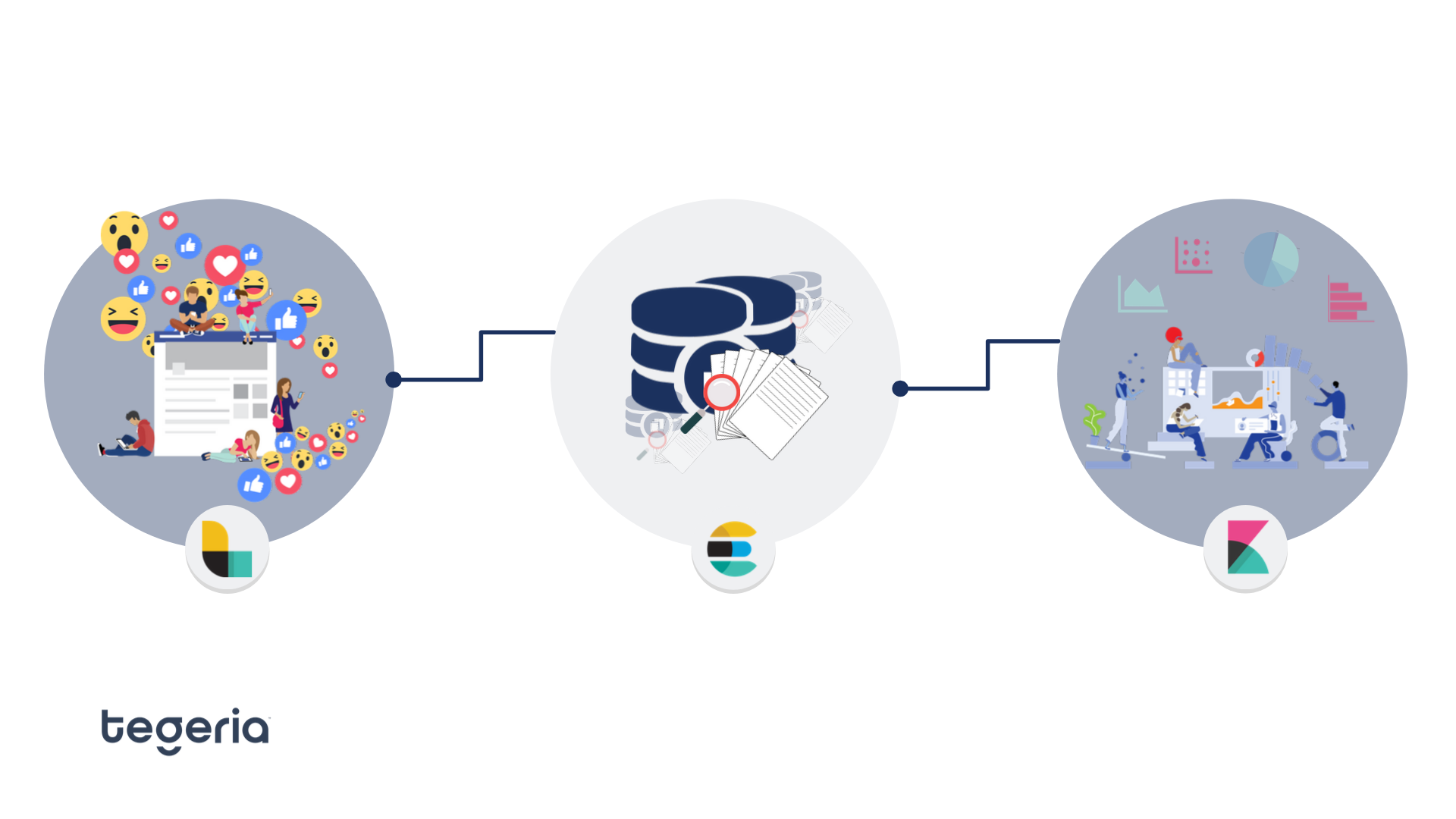 After thorough research on data analysis, log management and industry needs, Tegeria's team came to the conclusion that it was the most cutting edge approach. This because: 
It is becoming the most common open-source, log management platform used globally.

Easy user interface – You can spend your time exploring data, instead of understanding interface navigation.

Well-known organisations such as LinkedIn, Netflix, and Stack Overflow are adapting it.
What are the benefits?
Properly using our solution in social analytics and social listening can help you: 
Capitalise on your core competence.
You are now able to listen to your customers at the perfect volume.
All that collection of social data can be vital in improving your customer relationships. You now have the power to engage and send the right message at the right time. 
What do they like?
What are they talking about? 
Why did they act a certain way at a specific time? 
Monitoring all that activity in the right way can turn your customers into avid advocates of your brand. Find out where the trends in your industry are heading and develop strategies that help you pursue that direction. 
Implement an easier monitoring process.
The trick is to take complex subjects and abstract ideas and turn them into something that we understand.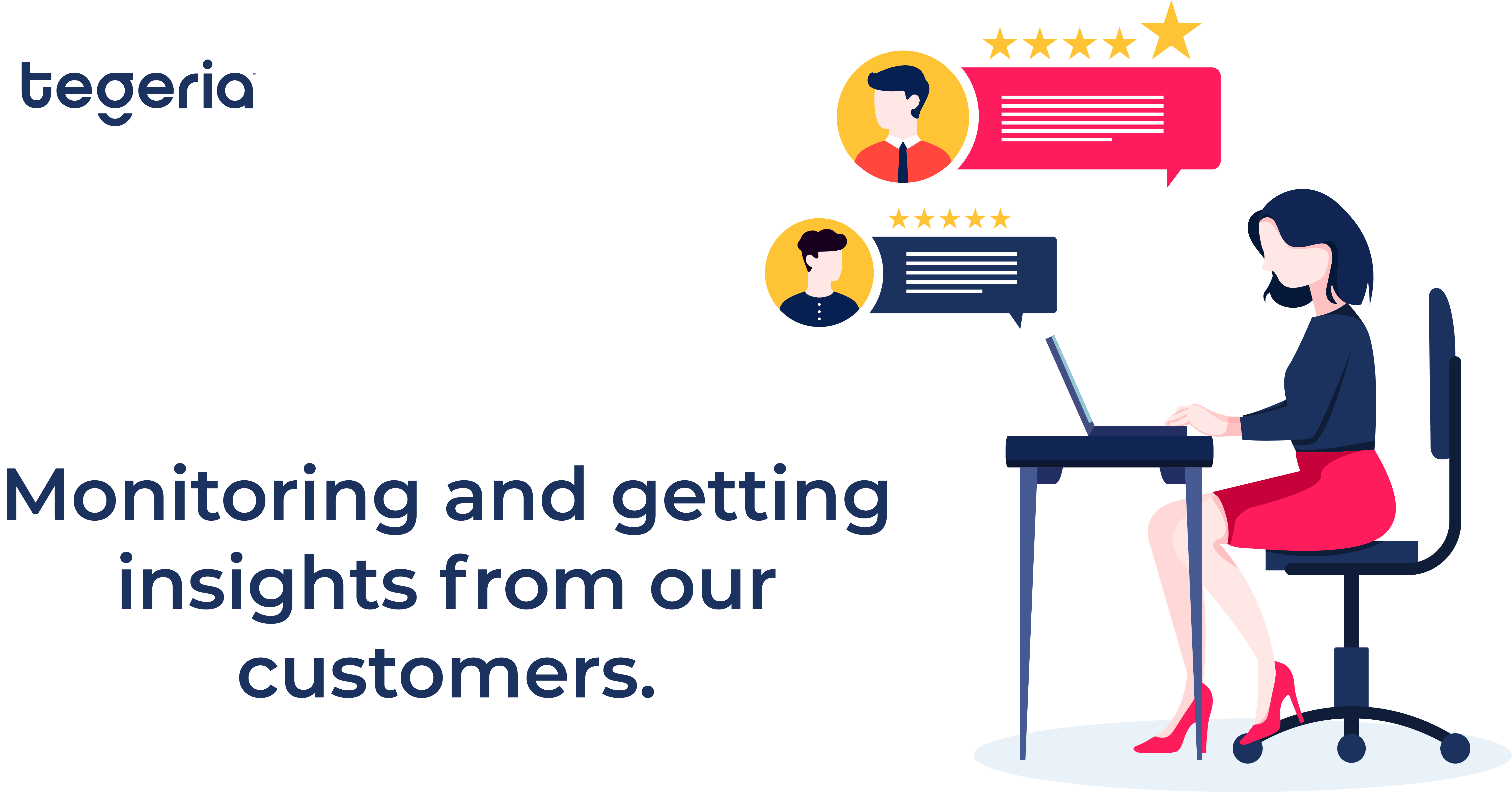 This solution eases the monitoring process, which can be as tricky as actually understanding the metrics. Data is a really powerful form of evidence because it can be absorbed quickly and easily. We can consume it as numbers, statistics, or as a visual representation, like charts and infographics. These ways of displaying can be amazing because:
 They're fun to look at.

They provide detailed and descriptive information.
And both perks are included in this solution. 
Your customers will get more personalised attention.
They are the priority, always. 
You can now show them appreciation through an implemented score system. Play with your data and figure out which of your clients are being more active and vocal towards your brand. 
Be accessible and nurture those relationships – ambassadors are important. 
Companies with the strongest omnichannel customer engagement strategies retain an average of 89% of their customers, as compared to 33% for companies.
No tech skills are needed.
Once the initial configurations and installation of the solution are over, using our implementation doesn't require any technical skills. There's no need to struggle with the language barrier that the IT and marketing departments face on a daily basis. 
The creative minds will be able to easily come up with strategies and solutions in their field, through the interactive visualised data. Thus flourishing, without having to worry about the technicalities of it all.  
This study focuses mostly on the social media and analytics aspect of the ELK solution. However, it can be implemented in ranging industries and real-life problems, such as: 
Real estate, 

Food industry, 

Fraud detection,

Security analysis,

Telco etc.
With benefits being just as great.
Tegeria have a major experience in assisting customers to gain insights from their data. Please, do get acquainted with our solutions, and how we can empower your business towards growth together.