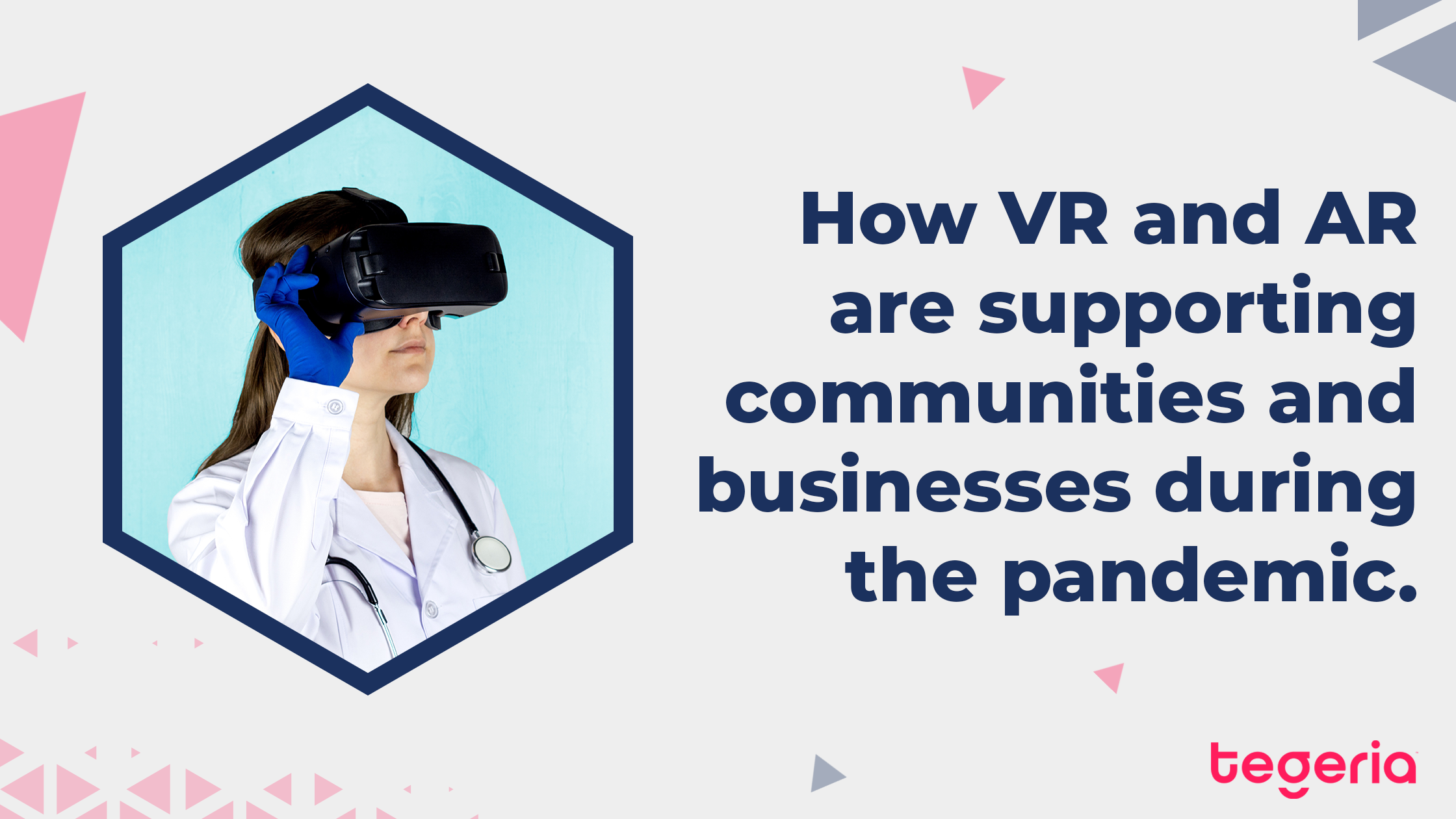 How VR and AR are supporting communities and businesses during the pandemic. 
The reality we are currently living in seems quite simulated itself. 
Society as we know it, has been reshaped and transformed, with isolation impacting the way our communities live, our businesses work and our governments make decisions. 
According to a briefing by  McKinsey&Company in regards to COVID-19: Implications for business,  companies now need to think and act across 5 horizons: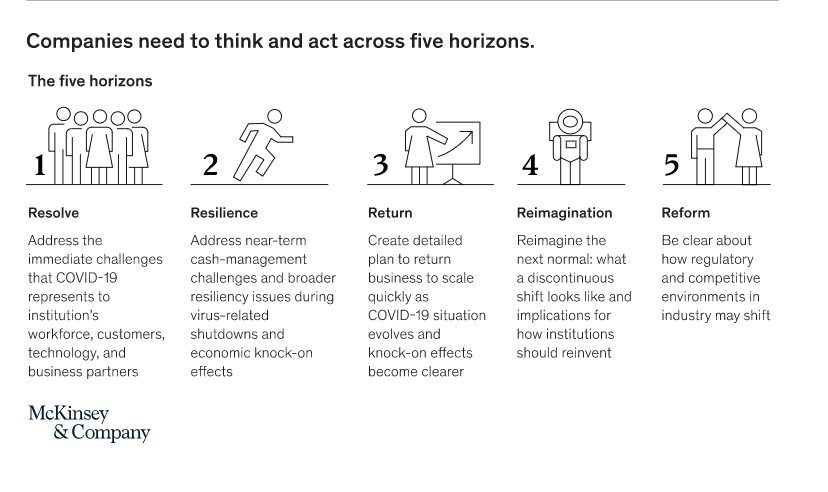 It's no surprise that in these times, we look towards humanity's biggest supporters during crises: technology and innovation. We remember how far we've come in digitalising various aspects of everyday routines, and being able to stay intact (and bonded) even remotely. 
VR and AR – Whilst one is an entirely new reality, and the other only enhances what is actually there, they can both offer amazing solutions to problems we are currently facing. So, let's put some headset on and walk through them together:
Entertainment and escapism.
There's no denying that boredom and pressure, paradoxically, have both occupied our homes during COVID-19. Even if there is work piling up and decisions to be made, destressing and making sure to turn off the news, or exit income spreadsheets,  is important. Vital to your sanity really.
And when it comes to immersive amusement, VR is always taking the lead, with its games, quests, and brain teaser experiences. Whether it's by having a tennis match "outdoors" or deciding to "travel" on a spaceship in a new dimension; these forms of entertainment will offer a much-needed detachment from what is going on. 
Learning and training remotely. 
In order to actually gather experience outside of textbooks, doctors, nurses, police officers etc. are seeking out new educational tools. 
The immersive nature of VR/AR technologies builds on the worker's critical skills, in a risk-free environment. Remember when you were a kid and sang songs in order to remember the alphabet or the periodic table? Similarly, by "doing" rather than just reading, professionals can learn and grasp complex things much easier. 
17,000 doctors and nurses are currently training for COVID-19 pandemic using VR technology, as Oxford Medical Simulation is offering it online for free.
This is making education more productive, safer, and more realistic. And with everything going on, experts need all the support technology can offer to them, especially when they're working on the front line.
A Virtual Social Network.
The internet has provided wonders in staying connected and networking with leaders and business owners from entirely different continents. However, when it comes to meetings and the impact of a face to face interaction, some discussions simply need more bonding. 
But can we actually shake hands in a seemingly real environment?
Virtual Social Networks can transform different dimensions of our social lives, and right now, they could play a much greater role.  Obviously, training on the proper use of these networks and creating suitable environments need to be taken into consideration.  
However, making digital interactions more tangible and fluid is something we could definitely use. 
Improving the retail experience through AR.
Retail stores and malls are definitely struggling right now, like most businesses. Apart from selling your products online, why not offer your customers a more personalised and accessible experience? 
Thanks to the amazing AR, the saying "If the shoe fits, wear it" takes a whole new meaning now. Customers could actually try out what they want to buy, from the simple comfort of their home. Similarly, retailers can offer an infinite amount of virtual products inside their physical store without having to have any inventory on hand.
Simplifying and improving lives is in the heart of disruptive technology. When faced with hardships, humanity can only thrive through collaboration and empathy. We all have the duty to contribute and ensure a better, safer future for those to come. Tegeria is helping in its own way, which you will read more about in full detail in upcoming posts, and we hope you all are too. 
Stay safe, mindful, and let's leave a mark in history as the generation that through innovation, surpassed the limitations of distance, may it be social or not.