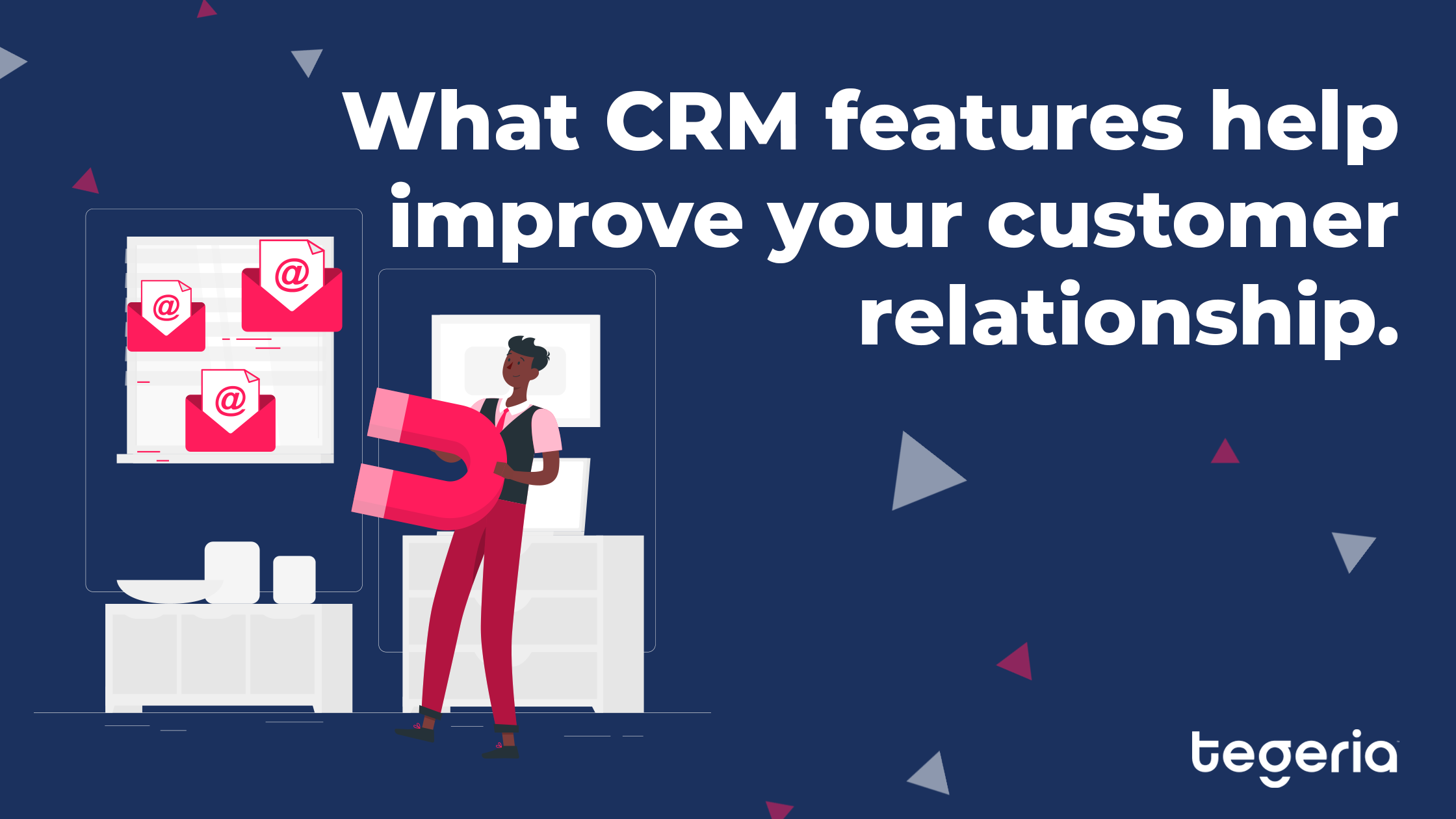 What CRM features help improve your customer relationship.
It's the big dilemma each business strives to conquer, connecting organically to your customers. What makes them comprehend your product, react to your activity, and how do you hyper-individualize their experience with your organization?
Well, the over flooding CRM industry might just have the right answers.Especially this year, the fast-growing software really caught the mainstream attention, with businesses emphasising the importance of customer satisfaction.  CRM revenues are expected to reach over $80 billion by 2025. The market will definitely be over flooding with features and new tools, but which ones make the difference? With choices being endless, and the attention span shortening on a rapid pace, focusing on the core features that build strong foundations towards your relationship with customers is important, to say the least!
Trends and digital transformation are ever changing; so here are some timeless, grouped tools your CRM software must have:
Customer Support
It's a must, and thanks to AI and deep personalisation, creating personal relationships and understanding what your customers want will only get easier.  Identifying their problems, needs, and offering the right fit solution is crucial to your organization. Canned responses, web-embeddable chats, are features you might want to take into consideration when choosing and implementing your software.
Sales Management
The technology may fluctuate, but the journey of your customer from a pre-triggered,   prospective buyer, to a (hopefully) loyal one, will forever be upon us.  And that's simply part of the sales management. Empathy requires operating on the same level.  But how can you achieve that when you lack knowledge on your customers' life cycle? How aware are they truly of your brand? Campaign workflows and lead scoring are important aspects of this process.
Automation
The goal is for CRM solutions to be automated in order to require minimal to no manual labor. With numerous activities and processes happening within your business, time and effort are set at high cost.  Being able to automate your workflow procedures and set up automatic replies, alerts, and notifications in advance can nurture your bond with your customer, in an effective way. The relationship should be vintage, not your means of action.
Engage through multiple channels
Integrate your communication in a way that your customers feel your residence in different environments. We all operate authentically, so why should your reach be on a singular path? According to a study by StrongView, 60% of surveyed respondents plan to increase their email marketing budget. A strong digital presence will lead to a seamless multi-channel experience and therefore increased satisfaction, profitability, and sales.
Be effective on the go!
Mobility, mobility, mobility! The reason it's so talked about in the market lies in the improved productivity of managing your clients on the go. This trend is flourishing, with device usage not seeming to slow down any time soon. Being one touch away from your clients requires adaptability and improved real-time data quality. Might keep an eye open for those when implementing your CRM. Your voice and interactions need to be distinct. We all want to feel appreciated and understood, so why would you expect anything less from your customers? To not simply survive, but rise above the competition, you need to push beyond the limits of what buyers are used to. Integrating humanity, technology, and a little assistance from features, can be the perfect recipe to achieve that.