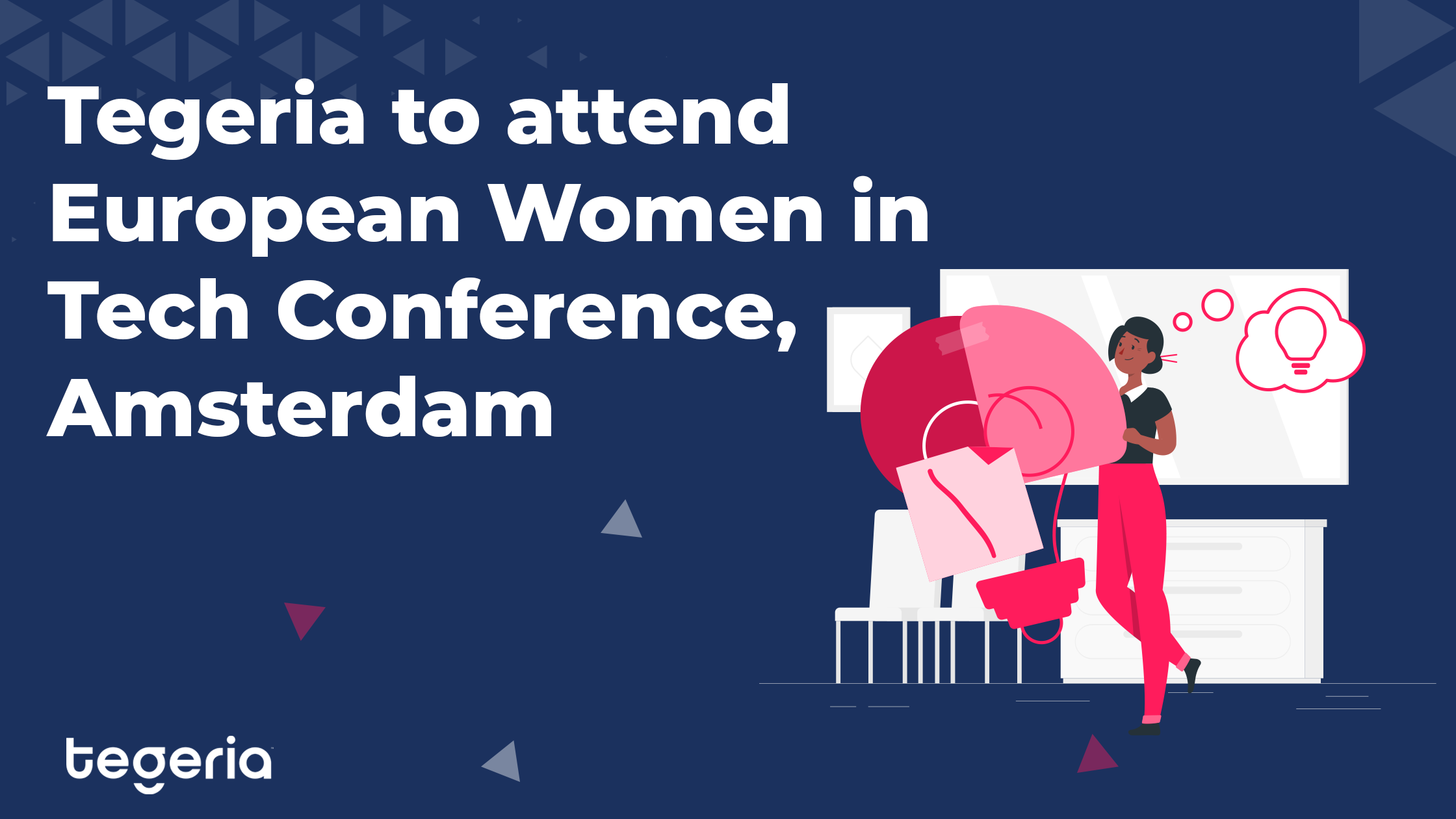 Tegeria to attend European Women in Tech Conference, Amsterdam
Between the 28

th

and 29

th

of November, 2018, over 3000 tech leaders and professionals will descend upon Amsterdam for the annual European Women in Technology Event.
The conference was initially designed to inspire and connect women who work in the fields of IT and technology. Over the years it has grown to become a highly successful event, bringing together thousands of industry stakeholders from all over the world, not just Europe. Attendees are able to enjoy a range of activities including workshops, mentorships, and training opportunities for soft skills. It is also an important source of information on leadership, innovation, trends, and new technology. There will be a range of speakers throughout the event as well as an exhibition, networking events, and a number of discussions on gender diversity and other issues.
Esteemed speakers at the event include senior executives from HP, Oracle, AWS, Uber, Fujitsu, Deloitte Digital, Audi, and Microsoft. Other keynote speakers include public policy journalists such as Sacha Nauta from The Economist, McKinsey & Company Partner Naomi Smit, Facebook Data Science Manager Sandi Conroy, as well as many CEOs and other C-level executives from some of the world's leading brands.
Some of the topics on the table include 'Why Diversity is a Growth-Orientated Imperative, Not a People-Oriented Initiative', 'How to Thrive as a Woman in Tech', and 'Girls Can! Inspiring the Next Generation of Female Technologists'.
Tegeria are proud to be attending such an event, particularly as they are proud pioneers and promoters of women pursuing industries in the technological field. Founder of Tegeria, Diana Xhumari said in a statement:
"Promoting women in tech is something very close to my heart. As a woman and a business owner in the world of technology, I know what it can be like to face struggles and overcome obstacles that are only there because I or members of my team are women. Of course, I know that I have what it takes to be successful, but there are many women who believe that tech is still a mans world and that they might be at a disadvantage because of their gender. This is why events such as the Women in Tech Conference are so important- to bring together some of the most successful female tech industry stakeholders in once place to say "hey wait, women can be just as successful as men"."
Are you attending this year's event? Get in touch to arrange a meeting!