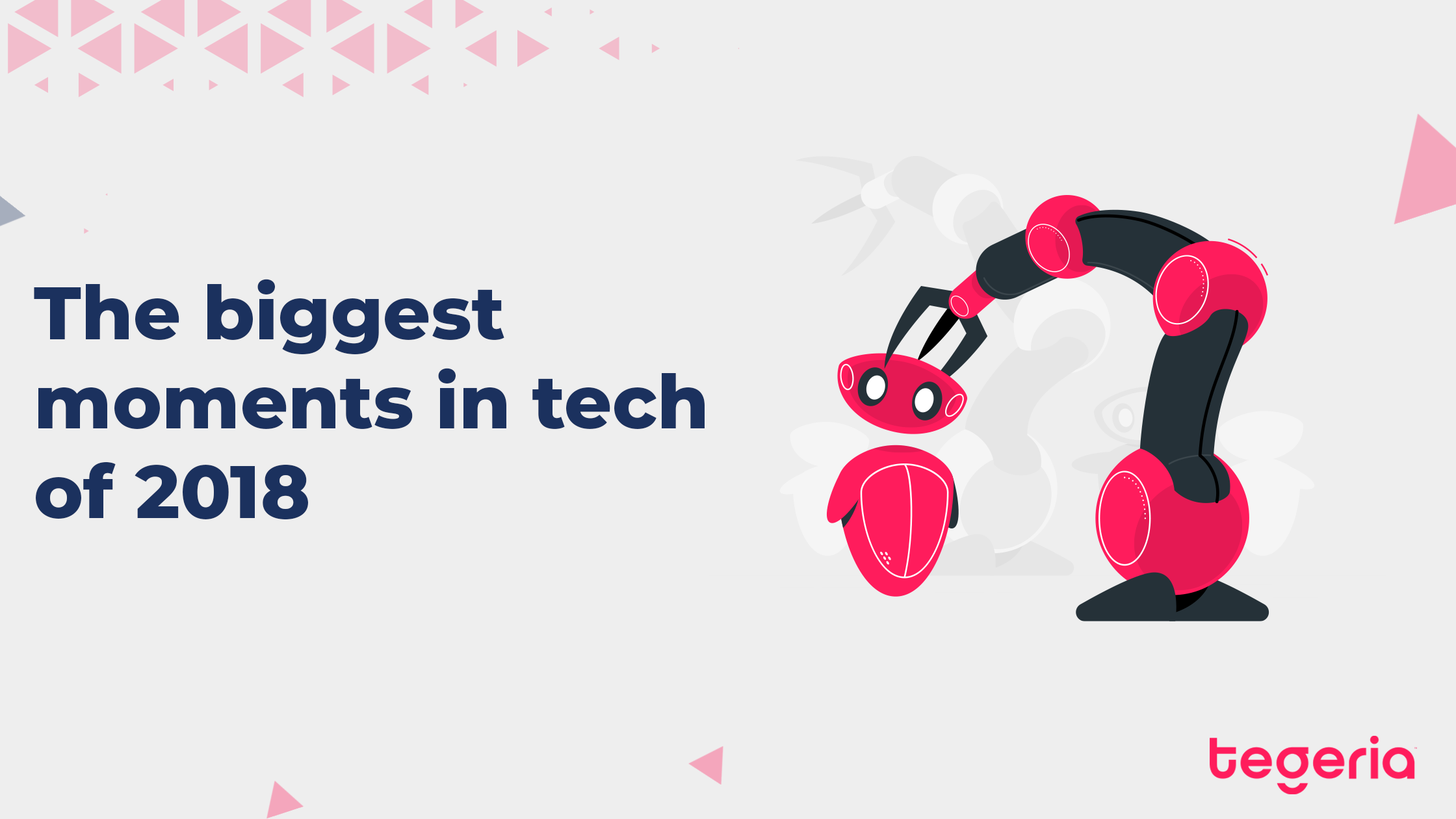 The biggest moments in tech of 2018
2018 has been an exciting year for technology and we have enjoyed every second of it. These are what we feel were the biggest and most defining trends, events, and innovations of 2018!
GDPR
Let us get the boring stuff out of the way first- if your business has European clients, then you will have had to consider the European Union General Data Protection Regulations in 2018. Even if you are based outside of the EU, if you handle the data of EU Citizens- even just one- then you have to abide by these rules or face huge fines and penalties. The rules came into force in May and businesses all over the world were shaken to their very core by the new requirements they are needed to abide by. With fines already starting to be handed out, are you GDPR compliant?
The death of the data centre
According to a recent report from Gartner, the data centre is soon to be no more. Of course, this will have a huge impact on how IT operates and will send shockwaves through the current infrastructure market. Whilst data centres are not going to disappear over night, changes are being made that will soon revolutionise the way we do things.
Earprint
Did you know that fingerprints are not as reliable as we thought? They can be hacked and manipulated, but scientists have come up with another way of doing things- earprints. When sound is sent into the ear it is then echoed back with each individual's echo being unique and totally different as well as being unhackable- this is what Earprint does!
Open data became a thing
Data is everywhere and it has become an unavoidable part of the 2018. Knowing how to collect it, analyse it, store it, and even share it allows companies to see the whole picture, not just a little bit of the puzzle. Firms such as Microsoft have recently announced Open Data Initiatives in collaboration with SAP and Adobe in a move that will help companies share data in the cloud so it can be levied to its fullest extent.
Lattice Cryptography
In the age of quantum computers, it will become even more important to create cryptography that cannot be hacked. An example of such are lattices- complex algebraic structures that can be used to protect sensitive data and information from hackers with quantum computers at their disposal.
Cloud-based AI services
Big names such as Google, IBM, and Amazon are all working on improving access to machine learning and artificial neural network technology to make it easier and cheaper to use. By putting AI in the cloud, advanced machine learning will become more accessible to a bigger range of businesses.
Blockchain mania
2018 was the year of the blockchain project. Following last years crypto-boom, things slowed down during the last 12 months and instead, the technology that underpins it came to the forefront. It seemed that no industry was left untouched by blockchain technology- logistics, voting, legal, real estate, healthcare, education, travel, leisure, and even wine and spirits were hijacked by the technology, ushering us into a new era of immutability and distributed ledgers.
Artificial Intelligence
What was once considered only in the context of sci-fi films, is now becoming a part of every day life. AI is being utilised by big and small companies all over the world- from customer service agents to machine learning algorithms, AI financial advisors and of course Sophie the Robot who toured the world, mesmerising people as she went. Whilst robots are not quite set to take over the world tomorrow, they will continue to become a more integral part of our lives as we go into 2019.
Bigger and better events
This year we attended a wide range of tech events all over the world but our favourite had to be the Women in Tech event in Amsterdam last month. Not only did we host our own roundtable event for a handpicked selection of incredible female tech execs, but we also got to experience two days of technology and powerful women. 2018 has been a year where women working in technology were under the spotlight and many realised that they can easily compete and succeed in what has traditionally, and unfairly been considered as a 'man's world'.