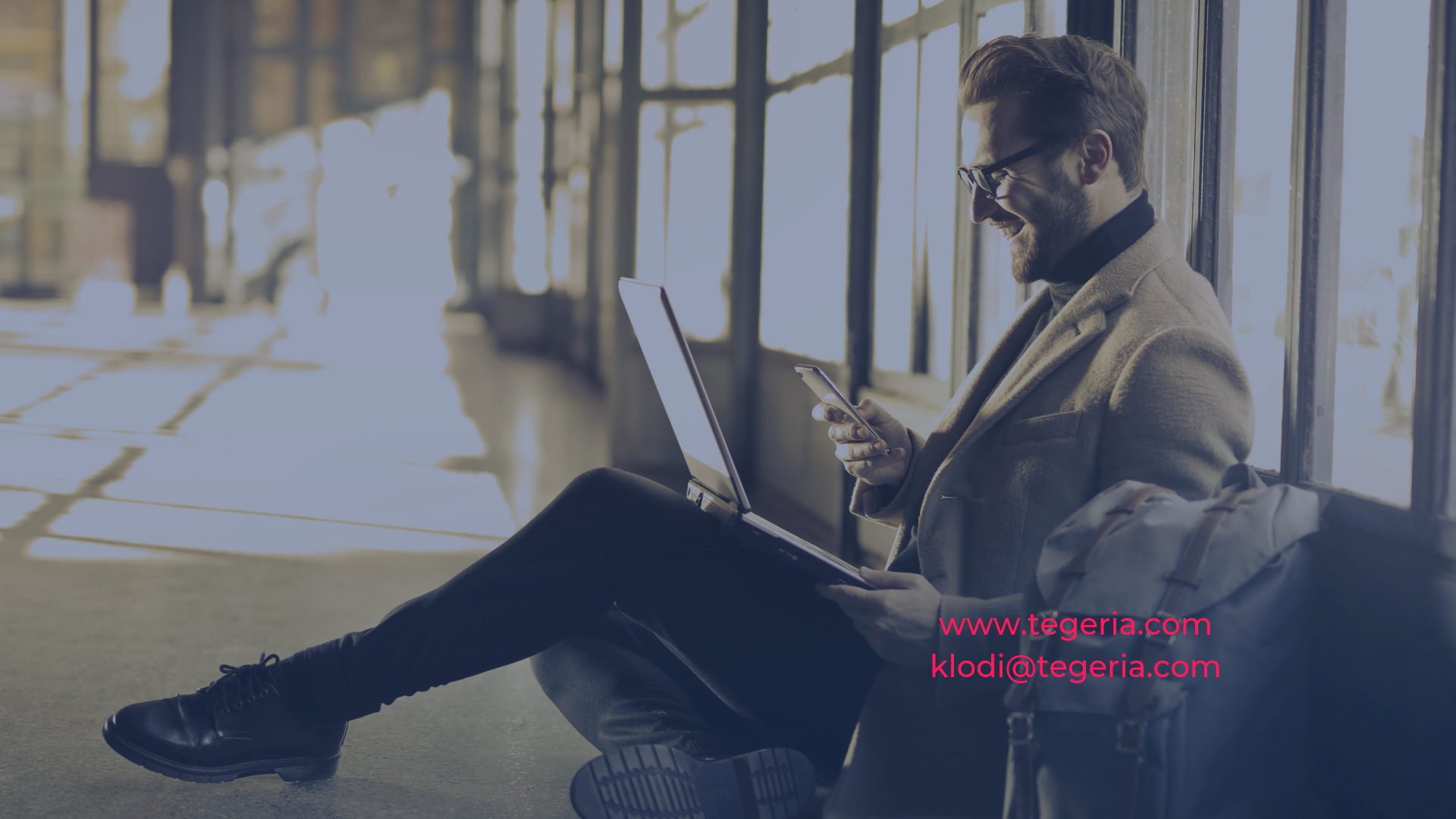 Remote Business Developer – Tegeria
Tegeria are a European based, fast-growing startup; home to a vibrant team who deliver amazing digital solutions for growth focussed business clients around the world. With an exciting tech stack, edgy in-house products including Dataplayer and a rapidly growing global client base, including major blue chip organisations, this is an exciting time to join our team.
We are not only committed to servicing our clients but to 'partnering' them, during their challenges and to achieve their ambitions, with bespoke, solution driven designs.
As a culture, we have strong ethical principles, cultivating conscientious and forward-thinking individuals and teams, advocating diversity and inclusion and committing to a range of CSR projects as we go.
Based in Albania, with two new offices set to open in Italy and Amsterdam, we work in an ethical, forward-thinking, collaborative environment and are focused on creating world-class solutions for our clients.
What you'll do:
Search for new clients who might benefit from company products or services and maximise client potential in designated regions
Source and work with colleagues to submit winning bids and tenders for new clients
Develop long-term relationships with clients, through managing and interpreting their requirements
Consult with clients to identify a product or service that best satisfies their needs in terms of quality, price and delivery
Work with colleagues to negotiate tender and contract terms and conditions to meet both client and company needs
Calculate client quotations and administer client accounts
Provide pre-sales technical assistance and product education
Work on after-sales support services and provide technical back up as required
Arrange and carry out product training as required
Analyse costs and sales
Prepare reports for head office and keep customer records
Support PR and marketing activities by attending trade shows, conferences and other events
Make technical presentations and demonstrate how a product meets client needs
Liaise with other members of the team including technical experts
Help in the design concept of custom-made products
As a technical sales engineer, you'll use your technical knowledge along with sales skills to provide advice and support on a range of products, for which a certain level of technical expertise is needed. The roles will suit a self-starter with a strong sense of ethics, somebody who will work to protect and further build the excellent reputation of the company, whilst using consultative sales skills to identify and provide, the best solution for the client.
Skills you will need:
A good technical understanding of CRM Solutions – including a solid understanding of the differences between on-premises and SaaS CRM Solutions
A good understanding of the open source ETL tools: Talend ETL, Apache Kafka, Apache Spark, Apache ZooKeeper and Apache Storm
ETL & Streaming – to be able to explain these processes and the benefits of using them
Containers & Cloud solution
Fluent English – both speaking and written
Be able to explain emphasising the value we add in every step: Consulting, implementation, customisation, integrations and development
Excellent communication skills
Sound judgement and good business sense
Organisational skills
Team working capability
The ability to build relationships quickly and effectively
Analytical and problem-solving skills
Resilience and tenacity
Independence and self-reliance
Italian speaking would be an advantage
We'd love to talk to you if you:
Are committed to ethical business principles
Have several years of prior IT experience as a salesperson or IT consulting experience
Have a passion for technology and exciting digital solutions
Care about quality and know what it means to form winning business relationships
Can communicate fluently and to a high standard in English
Package Description:
Excellent salary package including basic, commission and bonus structure.
Be part of a vibrant work community – we have a strong focus on continuous improvement and engineering excellence. We are on the up, join us now and be a part of our growth!
Generous travel opportunities including attending industry events and conferences
Flexible working hours
About Tegeria:
We don't focus simply on what we do, we also care how we do it. Our values and the way we behave are important to us. Tegeria is committed to building a culturally diverse workforce. We are committed to equality of opportunity and welcome applications from individuals, regardless of their background.