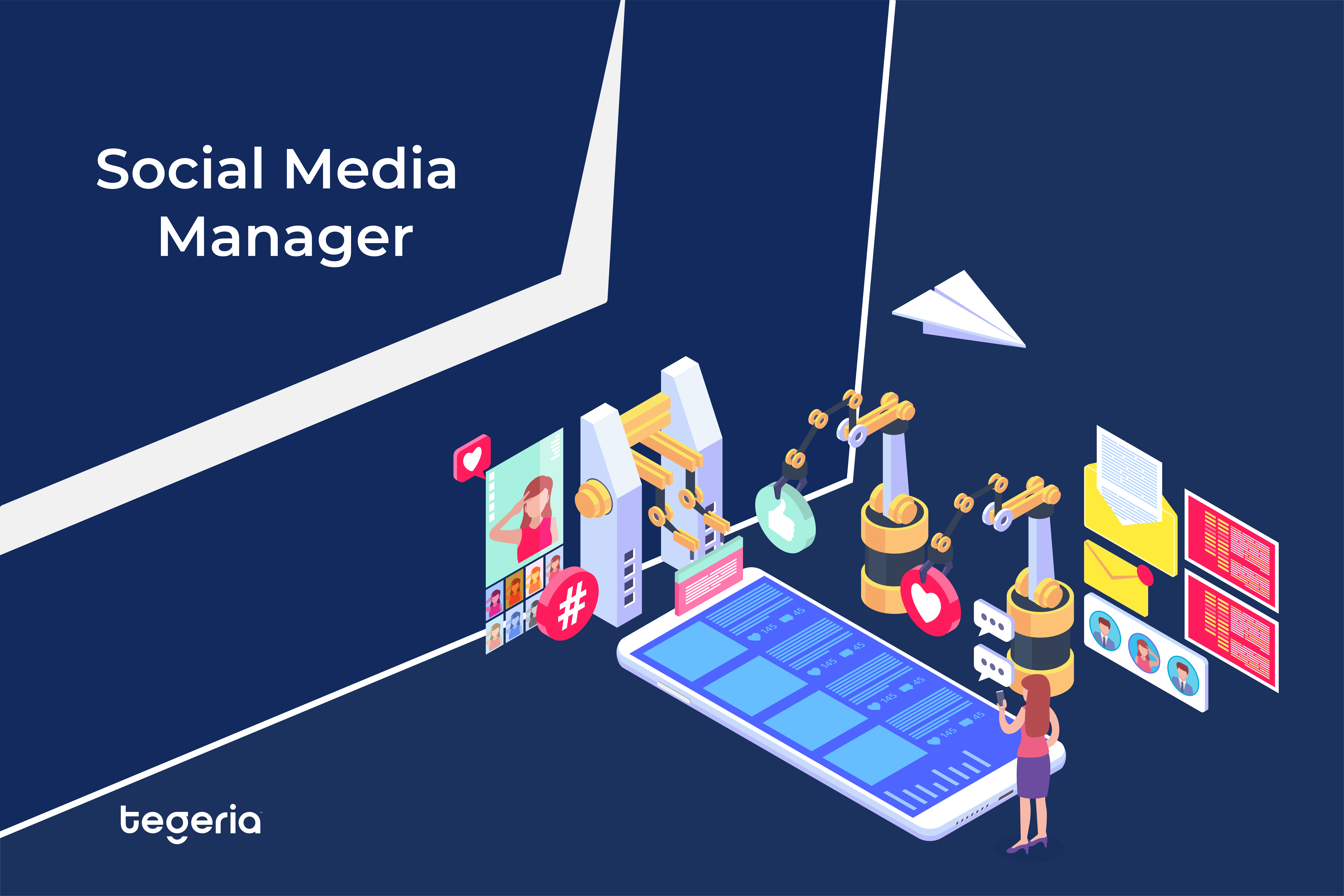 Social Media Manager – Tegeria
Tegeria are a European based, fast-growing start-up; home to a vibrant team who deliver amazing digital solutions for growth-focused business clients around the world. With an exciting tech stack, edgy in-house products including Dataplayer and a rapidly growing global client base, including major blue-chip organisations, this is an exciting time to join our team. 
We are not only committed to servicing our clients but to 'partnering' them, during their challenges and to achieve their ambitions, with bespoke, solution-driven designs to empower their business growth. 
As a culture, we have strong ethical principles, cultivating conscientious and forward-thinking individuals and teams, advocating diversity and inclusion and committing to a range of CSR projects as we go. 
Our Head Office is based in Albania, an office in the UK, with two new offices set to open in Italy and Amsterdam. The candidate could be local or work remotely, travelling to offices as needed. We work in an ethical, forward-thinking, collaborative environment and are committed to creating a world-class working environment for our team and world-class solutions for our clients. 
Since 2015 Tegeria has grown from a two-person start-up to a successful, global business. Dedicated to continuous innovation and providing world-class technology solutions, we transform our customers' businesses by using cutting-edge technology combined with dynamic, tailored solutions. 
As we continue to grow, Digital Marketing is set to play a huge role in the success and growth here at Tegeria and we currently have an outstanding opportunity for a Social Media Manager to join our talented team of people and to drive Tegeria Social. 
Know someone right for the job? Share the role on social media! 
The Role:
The Social Media Manager will be a huge social media enthusiast looking to drive significant growth through the management of our online social platforms. As the Social Media Manager, you will contribute to the social strategy and be responsible for creating content and driving and optimising the social channel strategy with full accountability for increasing key social metrics. 
As Social Media Manager at Tegeria, you would be responsible for covering everything from culture, CSR, new product launches, breaking news stories, Tegeria events, blogs and webinars, so a passion for variety and the ability to multitask is essential. 
Working with the inhouse team and reporting to the Head of Global Communications, the Social Media Manager's mission will be to increase brand awareness and create a real buzz about Tegeria. You will play a huge part in increasing Tegeria's voice and creating opportunities for links back to us to drive SEO Value. Responsible for the day to day management of campaigns across all social media channels, both paid and organic, looking after activation and using analytics to inform decisions and drive execution to optimise budget and content against company goals.
Experience and skills:
2 Years of social media marketing experience with an ability to demonstrate campaign success. 

An understanding of SEO practices is desirable. 

Substantial experience in working with a variety of social media platforms with a performance marketing approach. 

Strong quantitative & analytical skills; able to use data to optimise day-to-day performance. 

A strong work ethic and the will to strive within a fast-paced environment. 

Strong analytical and project management skills.

Confident and dynamic personality. 

Strong creative outlook. 

Bachelor's Degree in marketing highly desirable. 
Our benefits:
Birthdays off as an extra paid holiday.

A Tax paid bonuses of £1000 after 1 year, and an amazing £5,000 after 5 years. 

Private healthcare cover after a years' service.

Fully paid maternity leave for the first 8 weeks and full paid paternity leave for 2 weeks after 1 years' service. 

An extra week holiday the year you get married. 

Flexible working hours and location, including regular paid travel to our Head Office in Albania for the right candidate who is outside of the country.
Our facilities and perks:
New, vibrant, high spec offices.

Free fresh fruit and sample Albanian cuisine at the office.

Regular away days, weekends and team-building exercises. 

Onsite parking. 

Quiet zones.

Bring your dog to the work day.
To apply for the role, please send your CV and covering letter to nicola@Tegeria.com with the subject line 'Social Media Manager'.